Achieve compliance at enterprise scale with IBM Engineering Lifecycle Management solutions
Rising product complexity is challenging engineering teams to deliver products to market, faster than the competition. If you're not already embracing digital engineering and an end-to-end engineering lifecycle approach, you're already falling behind.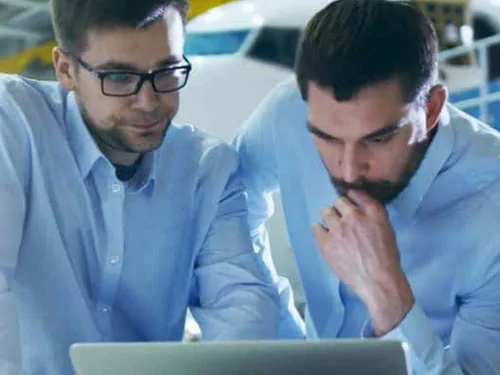 Optimizing the engineering life cycle requires digital transformation
To cope with rising product complexity and crushing amounts of data, teams must embrace the cloud to maintain a competitive edge.
Today's engineers are facing a dramatic shift happening in industries like automotive, aerospace, and electronics. Competitive pressures to bring products to market faster, slash development costs, maintain quality standards, and out-engineer and out-innovate competitors are forcing companies to fundamentally change the way engineering teams work. Customer and market demands are driving the need for companies to overhaul their old methods for newer, more agile processes that optimize the entire engineering life cycle. This paper explores these challenges and dives into real-world scenarios of industry leaders who are successfully and positively disrupting the market.
Copyright © 2020. All rights reserved.
IBM, the IBM logo, ibm.com, and the IBM Business Partner Emblem are trademarks or registered trademarks of International Business Machines Corporation in the United States, other countries, or both. A current list of IBM trademarks is available on the Web at "Copyright and trademark information" at www.ibm.com/legal/copytrade.shtml. Other company, product and service names may be trademarks or service marks of others. The IBM product and/or services described herein are provided by an IBM Business Partner who is an independent reseller/dealer. The fulfillment of any conditions or offers described herein are the sole responsibility of the IBM Business Partner. IBM is not responsible for the actions or performance of IBM Business Partners. IBM Business Partner special offers, products and prices may be withdrawn or modified at any time without prior notice.